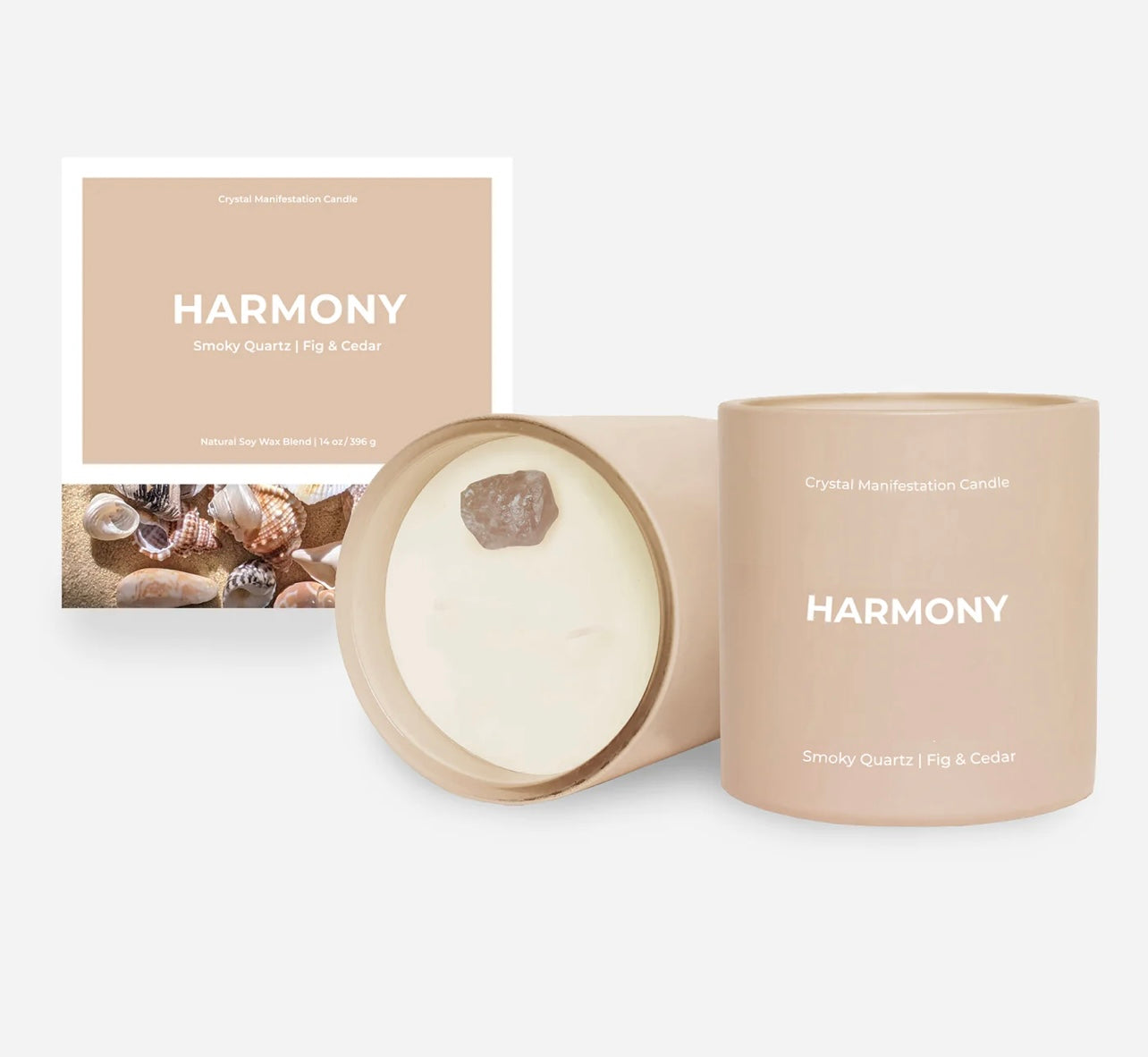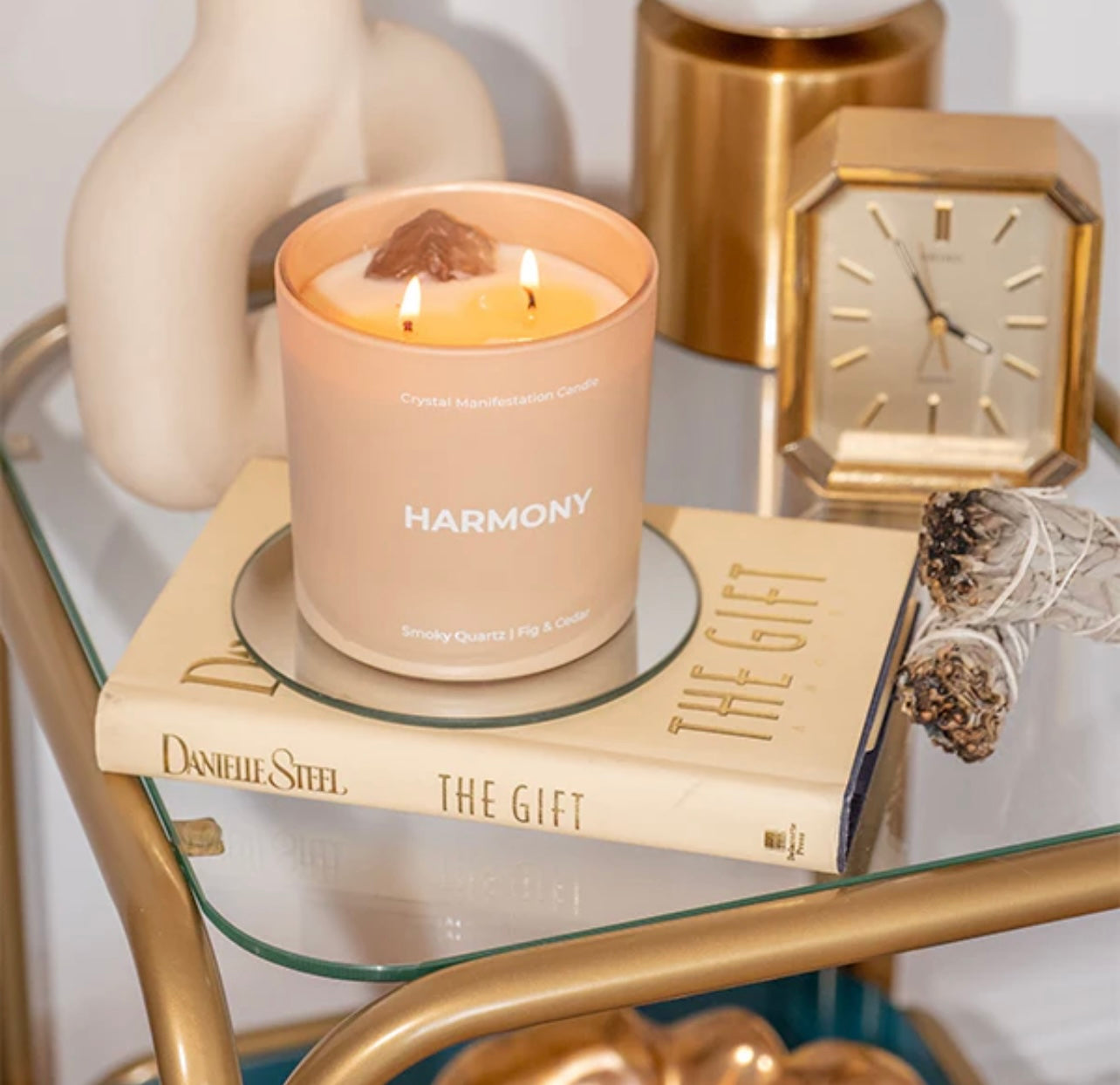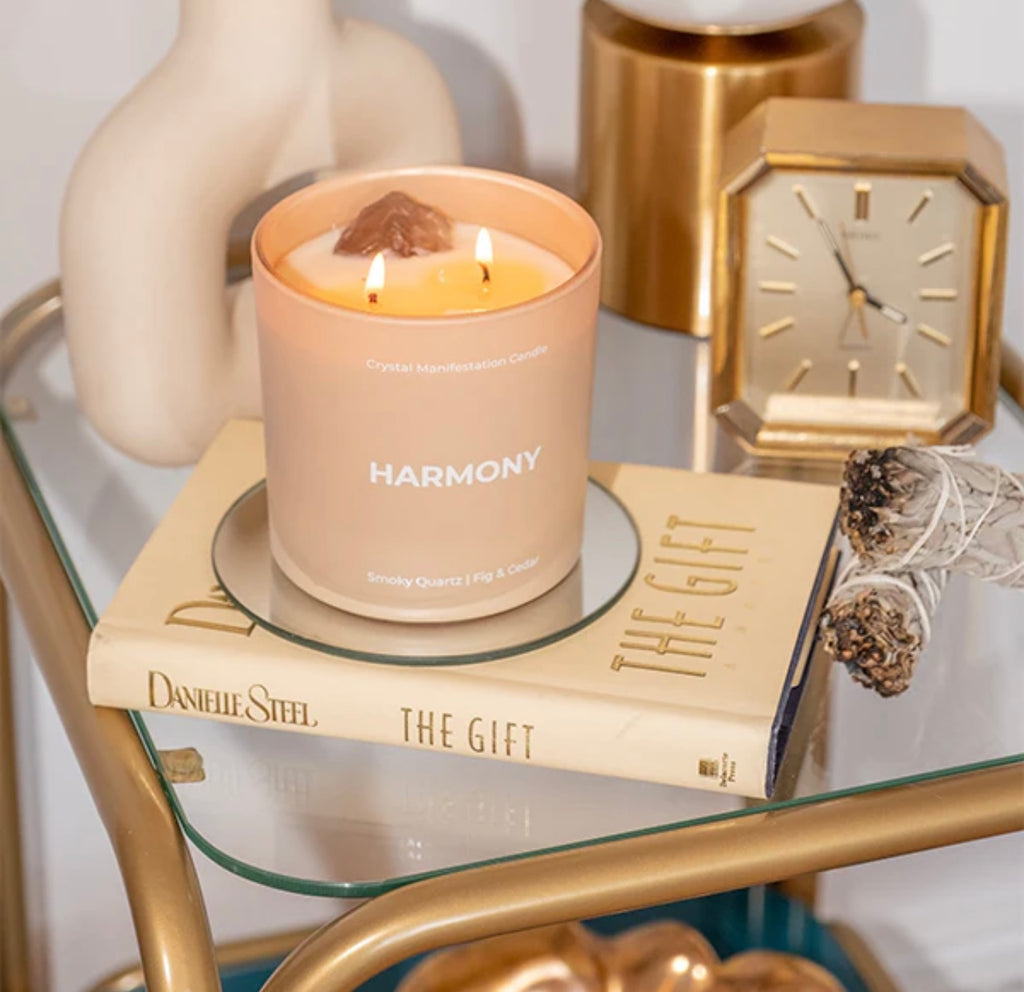 On Sale
Jill & Ally Harmony Crystal Manifestation Candle
Light the Jill & Ally Harmony Crystal Manifestation Candle and let its soothing glow transport you. Whether you're practicing meditation, indulging in self-care rituals, or simply seeking a moment of respite, this candle is your perfect companion. Let its harmonious fragrance and the presence of the Smoky Quartz stone guide you on a journey of self-discovery, aligning your intentions and providing the stability you need to manifest your desires.

Crystal: Smoky Quartz: grounding, stress relief & detoxification.
Scent: Fig & Cedar
Top Notes: Cypress Tree, Fig Leaf
Middle Notes: Coriander
Base Notes: Vanilla, Fig Tree
Features:
14 oz crystal manifestation candle

Soy & beeswax blend

No phthalates, parabens or sulfates

Two cotton wicks

Approx. 65 hours burn time

Contains one crystal

Matte Glass Vessel

Gift Box Included

Female/mother-daughter owned business

WARNING: Remove large crystal as it begins to expose from the wax. Ensure the wick is not lit when doing so. Use a spoon or similar object- crystal will be hot, handle with caution.