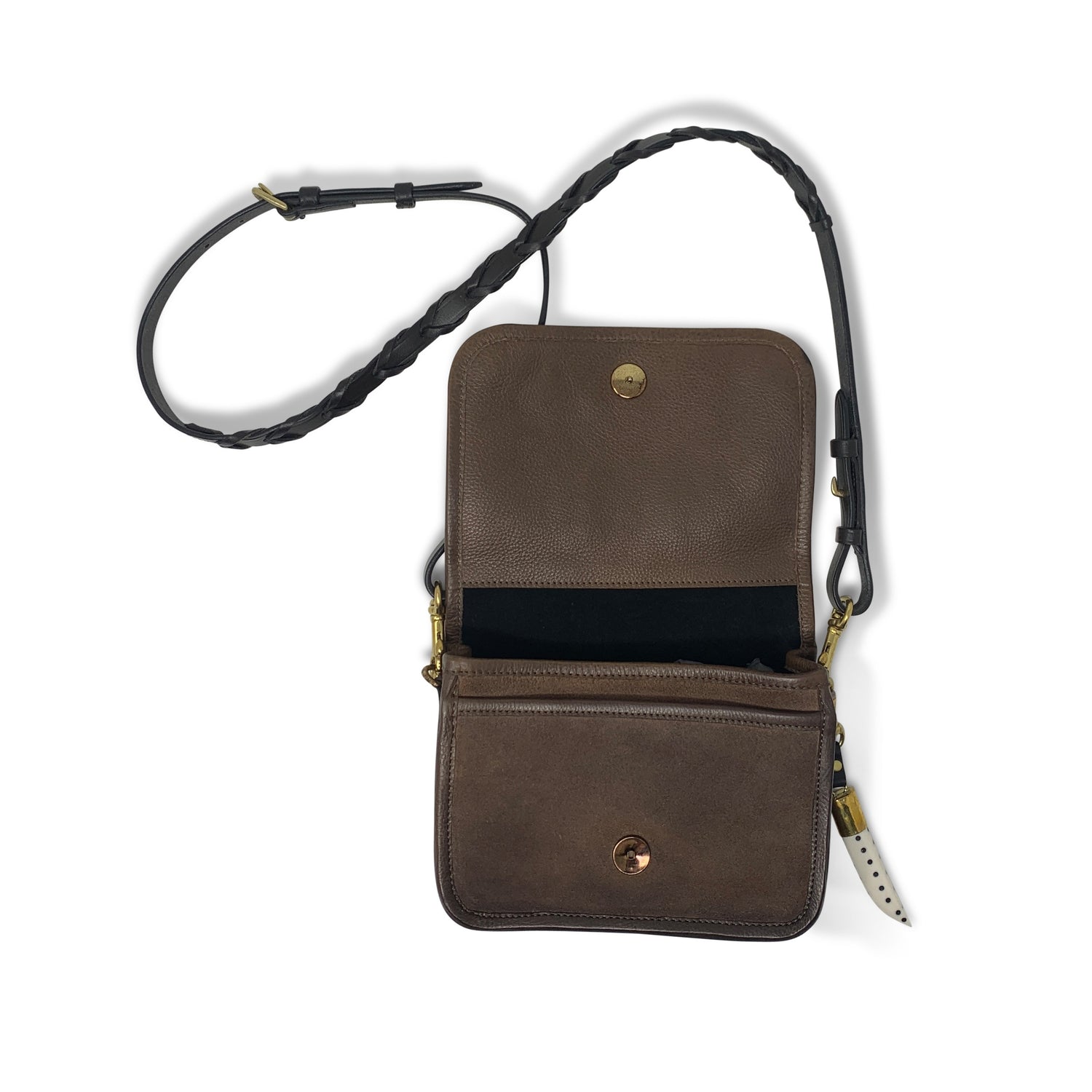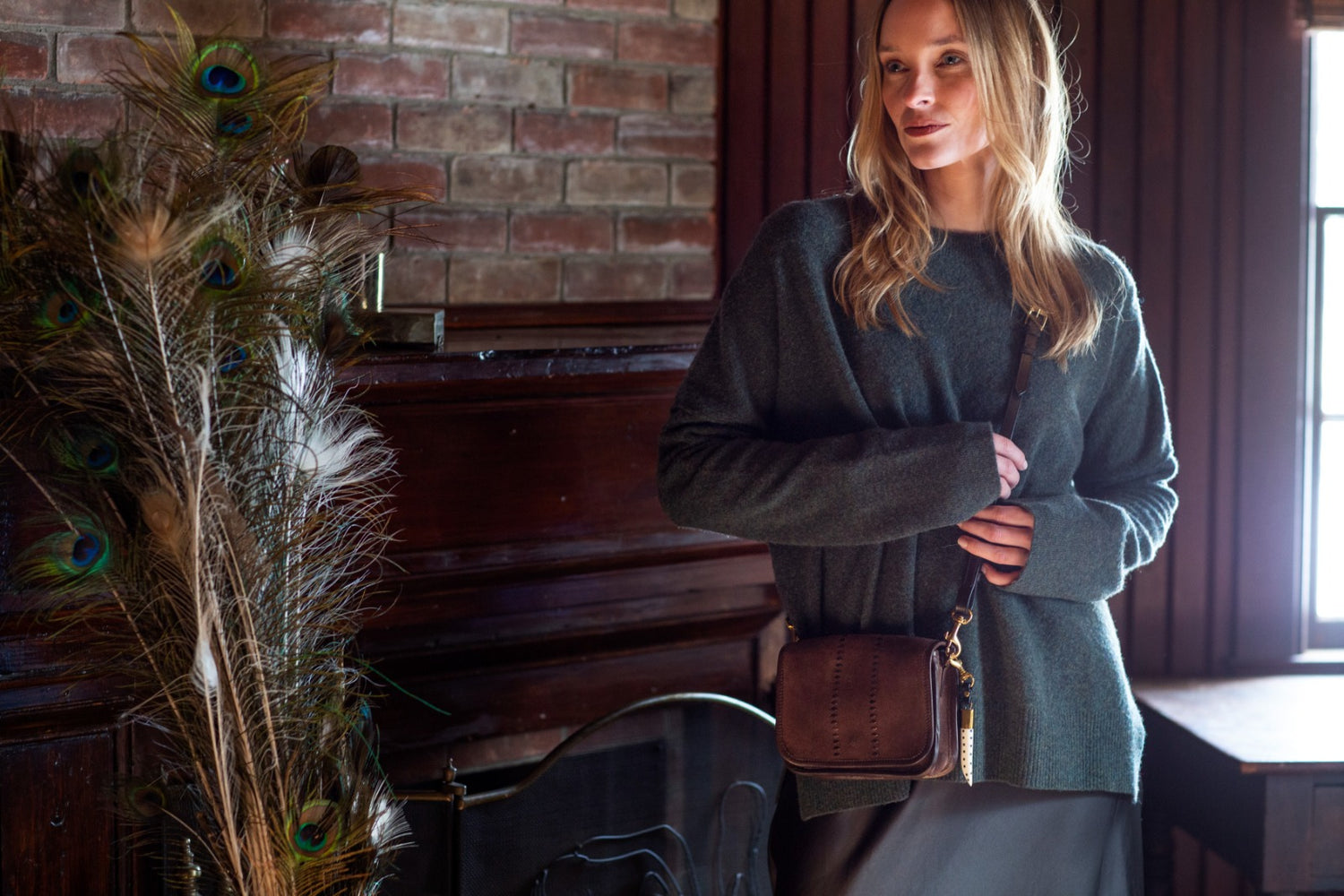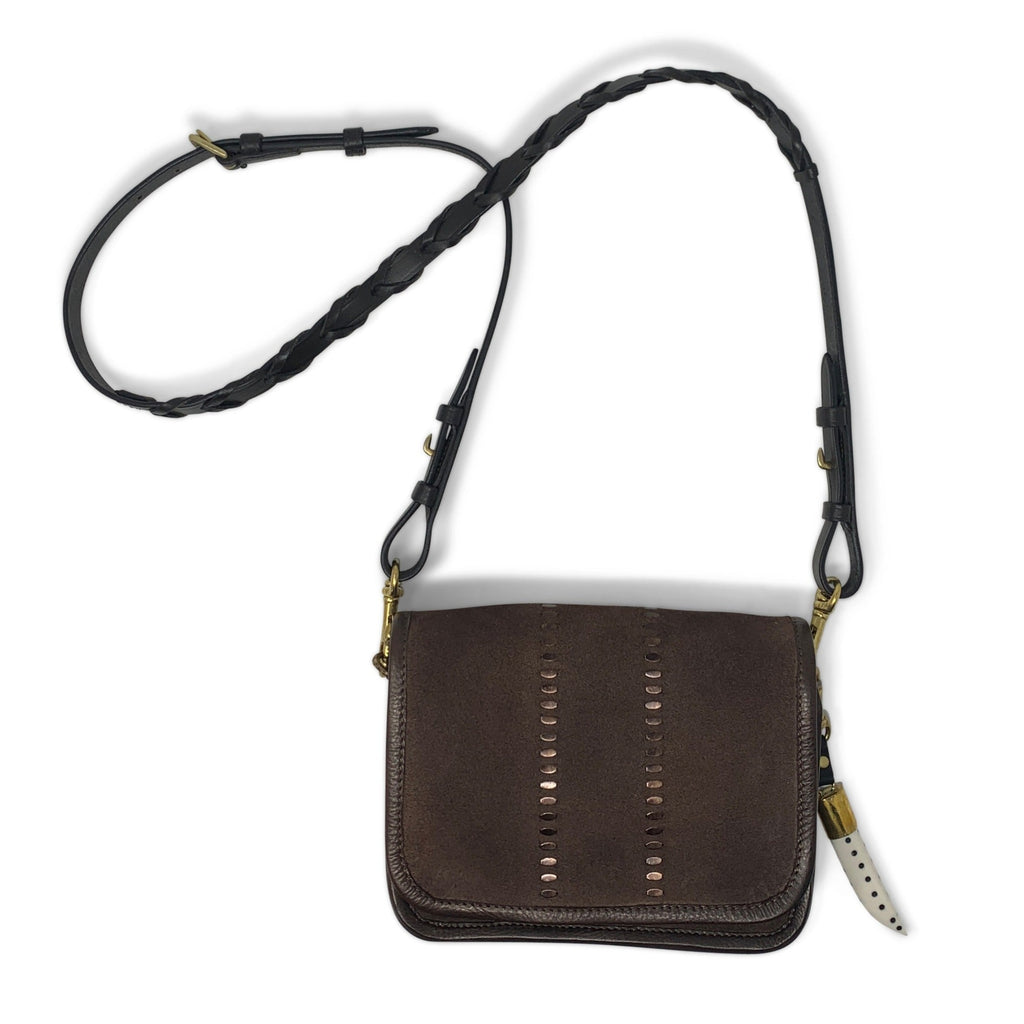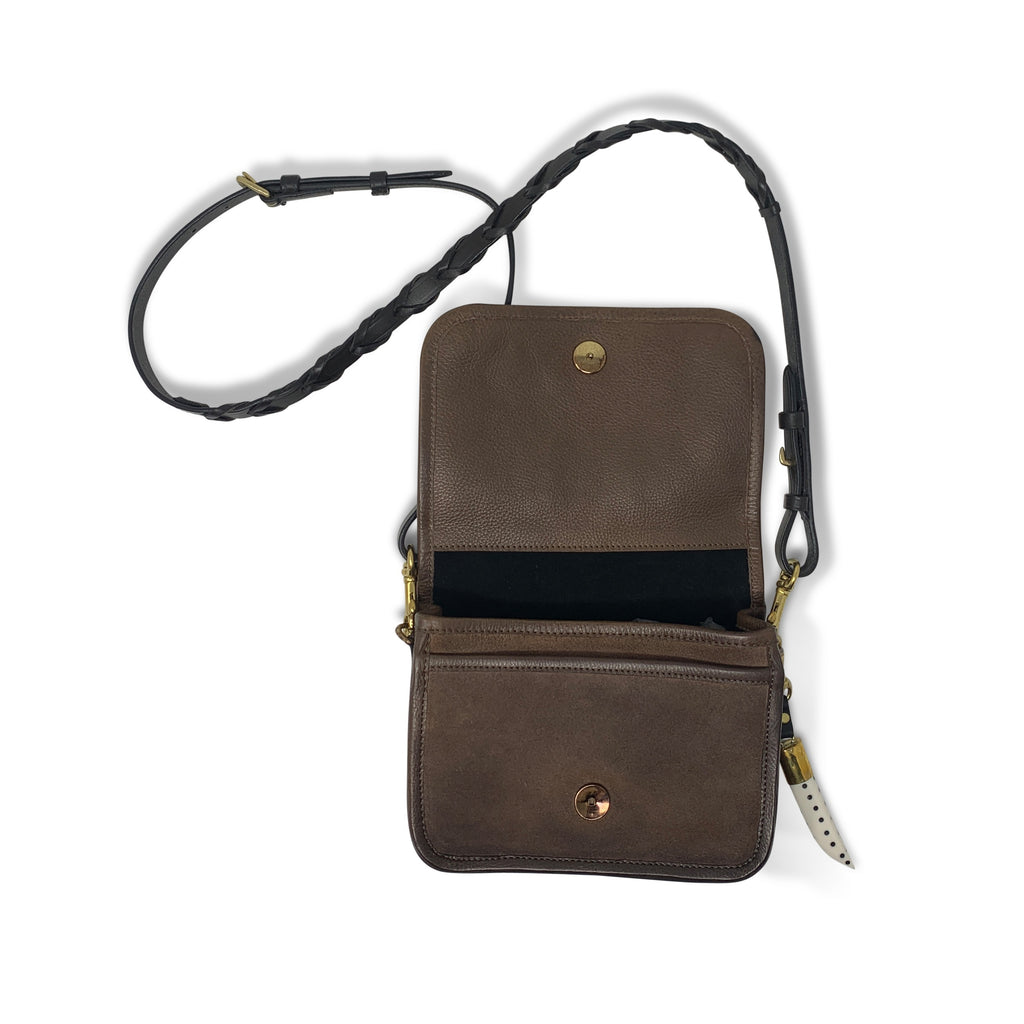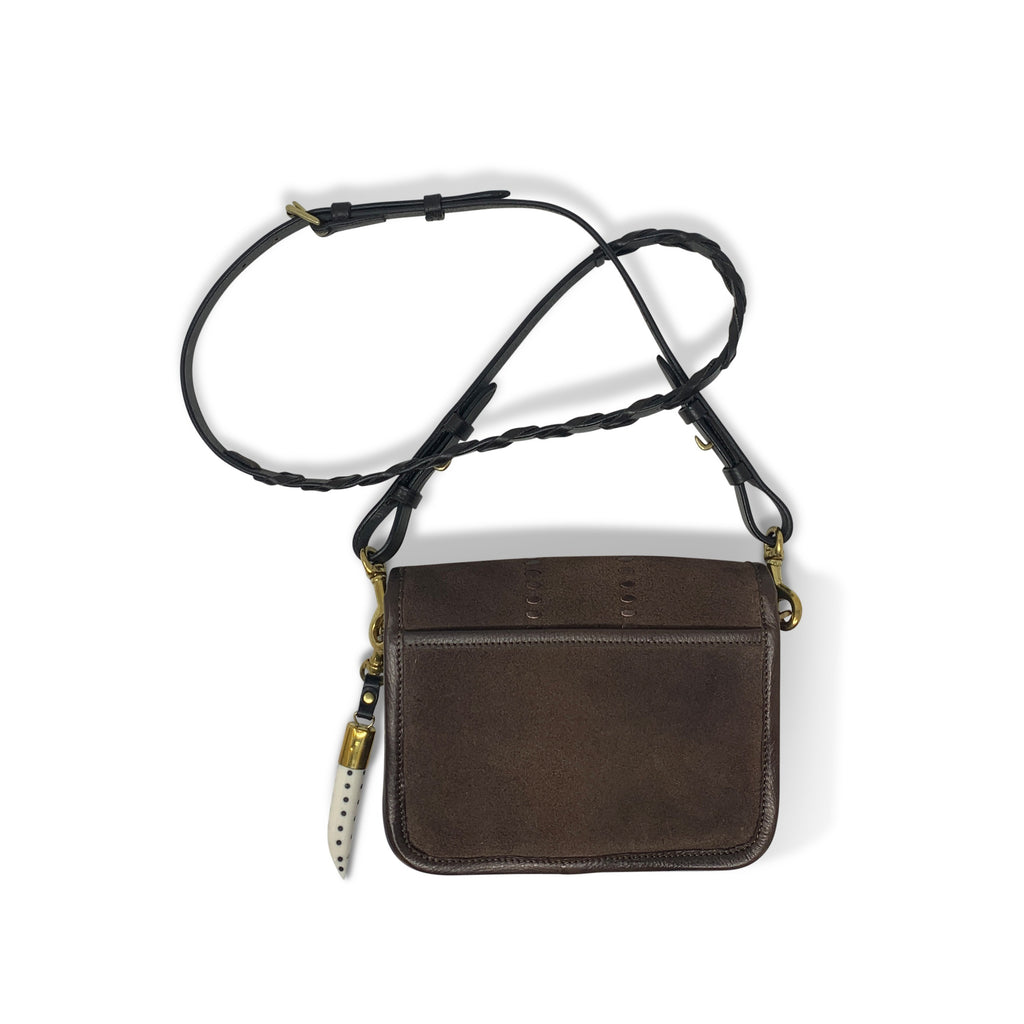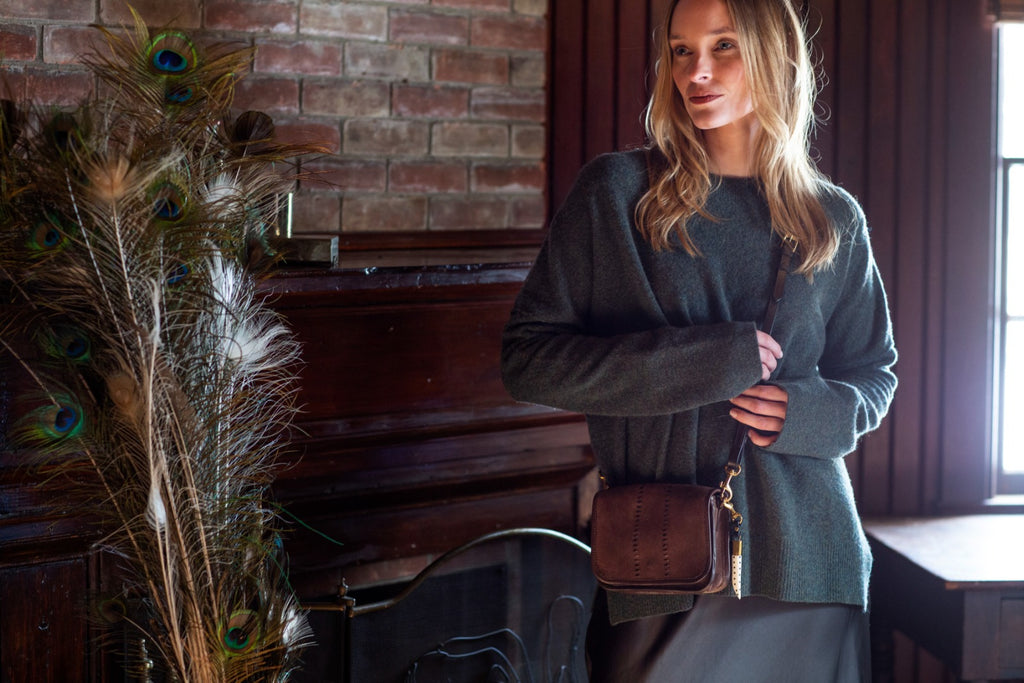 On Sale
Kempton & Co Mini Mia Mink Crossbody
The perfect companion, the Mini Mia is small compact but big on options with a back exterior pocket, interior front pocket and an interior zippered pockets. Sultry mink brown suede hemmed with brown leather trim and two rows of flat oval studs down the front panel. Magnetic snap closure and a beautiful batik signature Kempton & Co. bone toggle. Unclip and remove your crossbody strap for a darling clutch!
CALFSUEDE WITH SOLID BRASS HARDWARE
It's All In The Details:
• Mink brown suede
• Double stripe of flat oval copper studs down the center
• Soft cotton twill interior
• Interior zippered pocket
• Solid brass hardware that gets better with age. We think the tarnish looks lovely. Prefer it shiny? No problem, it buffs up in seconds.
• Detachable and adjustable brain rein leather crossbody strap
• Signature Kempton & Co Batik bone toggle
Measurements:
7"W x 2"D x 5.5 H