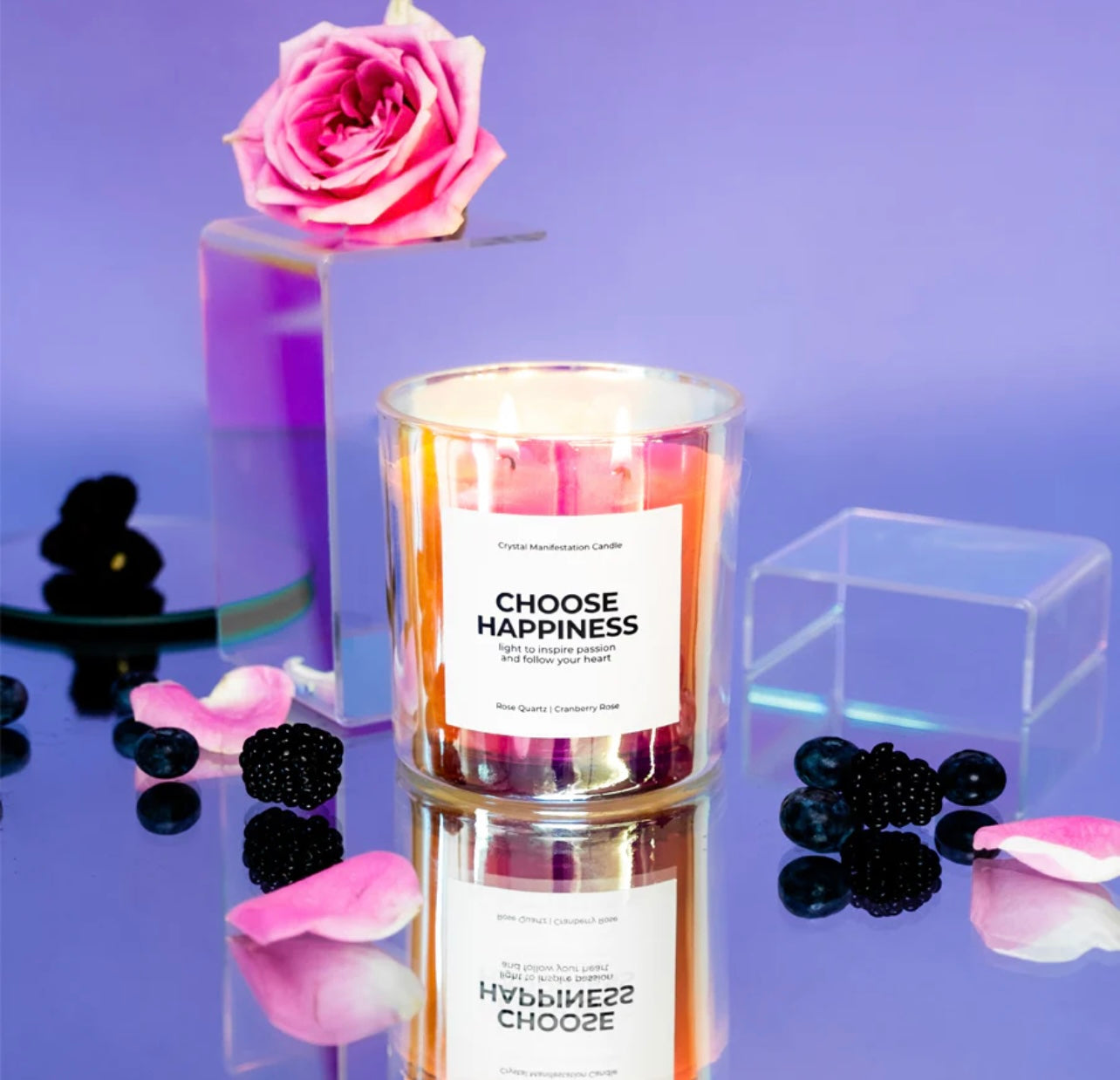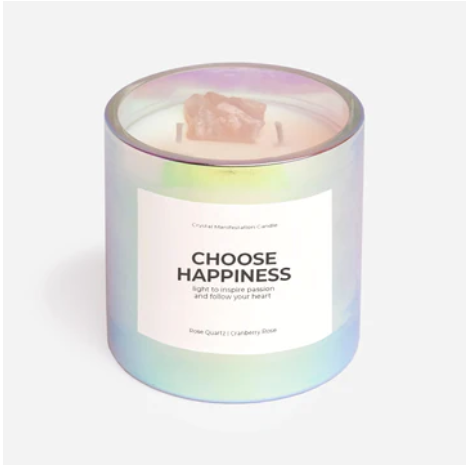 On Sale
Jill & Ally Choose Happiness Crystal Manifestation Candle - Cranberry Rose with Rose Quartz
The Jill & Ally "Choose Happiness" candle is part of their iridescent collection with a 2-wick Cranberry Rose scented candle. When you're done with the candle, keep the crystals to uplift your mood and to protect yourself.
Gift box included.
Crystal: Rose Quartz: Love, compassion, release, acceptance
Scent:
 Cranberry Rose
Features:
14 oz crystal manifestation candle

Soy & beeswax blend

No phthalates or parabens

Two cotton wicks

Approx. 65 hours burn time

Contains one crystal

Matte Glass Vessel

Gift Box Included

Female/mother-daughter owned business

WARNING: Remove large crystal as it begins to expose from the wax. Ensure the wick is not lit when doing so. Use a spoon or similar object- crystal will be hot, handle with caution.