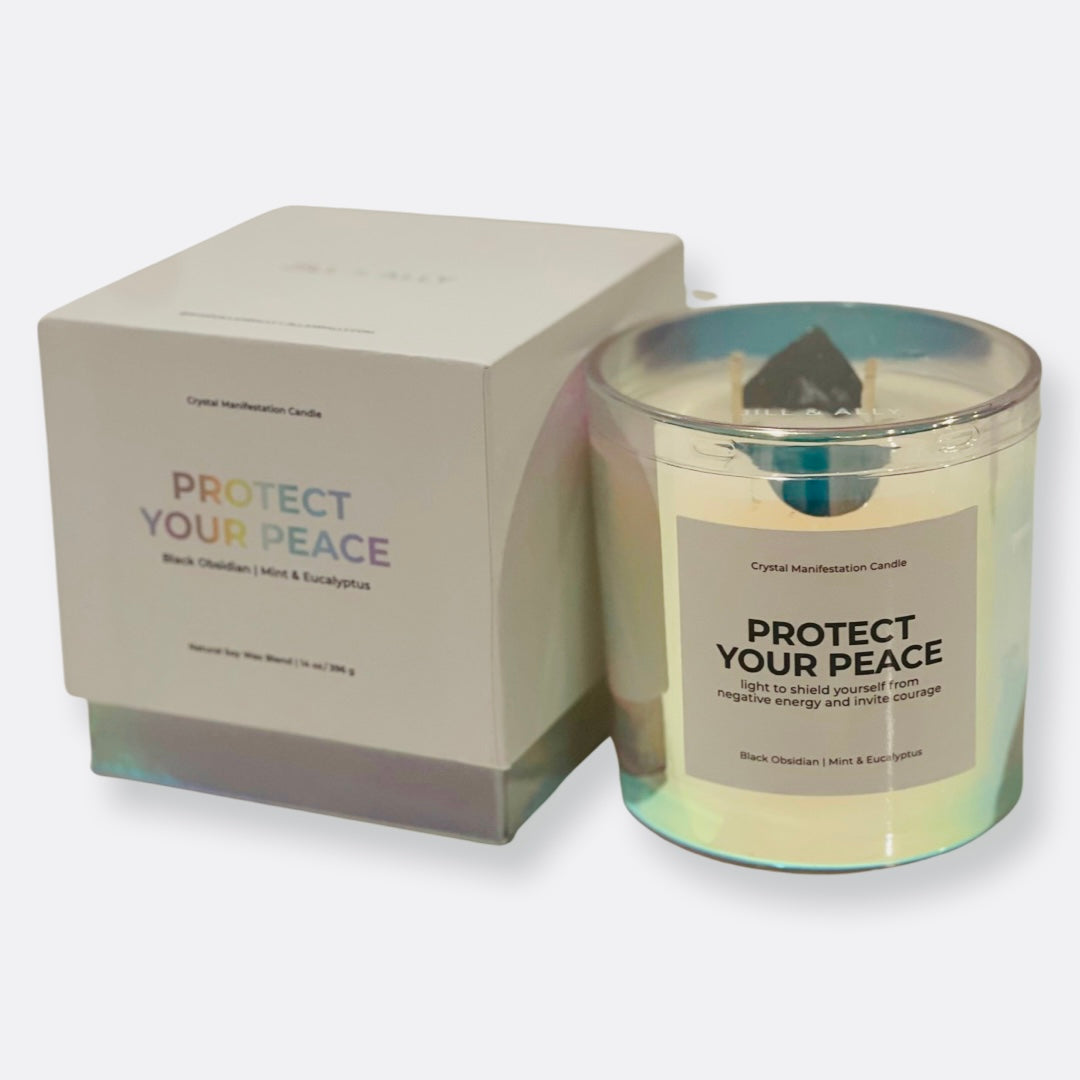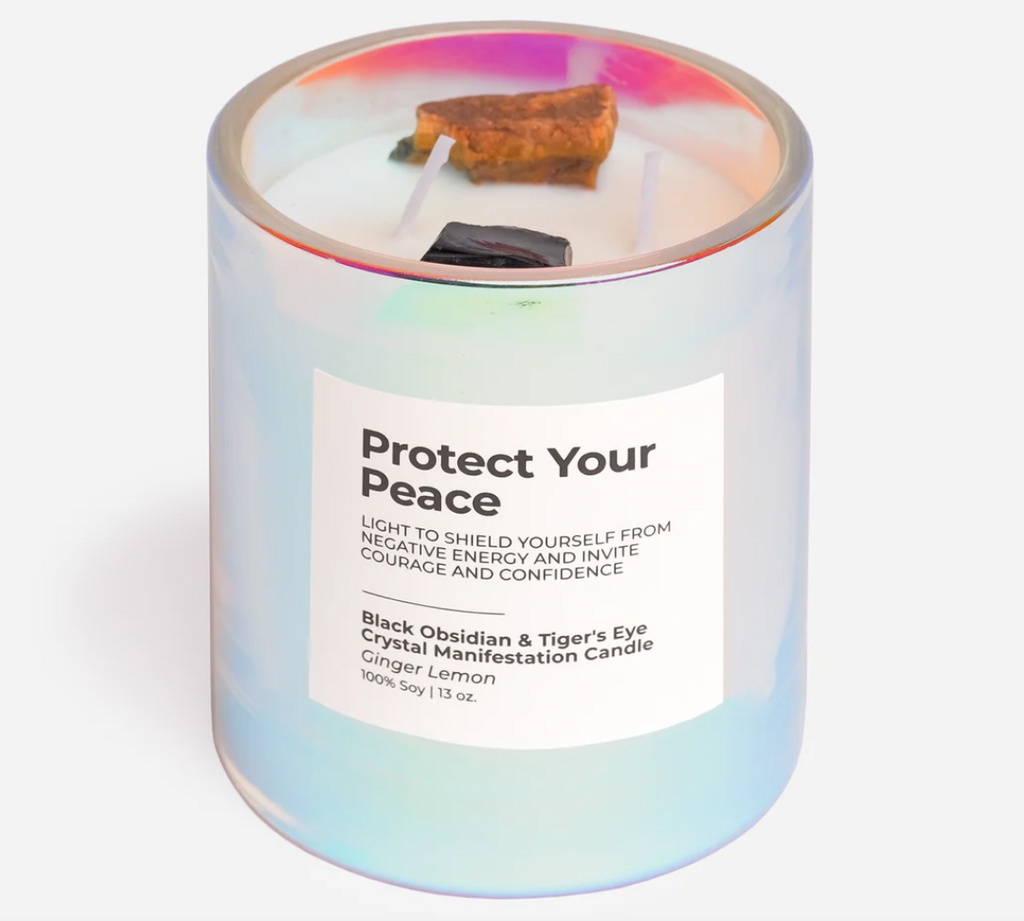 On Sale
Jill & Ally Protect Your Peace Crystal Manifestation Candle - Black Obsidian with Mint & Eucalypyus
Jill & Ally's candles are hand-poured using soy wax. Inspired by crystal manifestation, this ginger lemon scent candle is included with large black obsidian and tiger's eye.13 oz. Made in USA.
TOP NOTES
HEART NOTES
BASE NOTE
SPECIFICATIONS
Hand-poured
Double wick
Black Obsidian and Tiger's eye crystal
Soy wax
Glass vessel
Burn time: Up to 80 hours
Please note: Remove large crystal as it begins to expose from the wax. Ensure the wick is not lit when doing so. Use a spoon or similar object- crystal will be hot, handle with caution.